Meet Our Team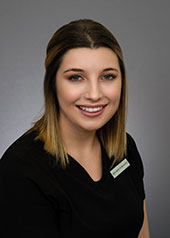 Julia - Registered Dental Hygienist
Julia graduated with honors as a dental hygienist with an advanced diploma from Algonquin college. Her career started with us shortly after graduating in August 2016.
Julia was born and raised in the Winchester area, in her spare time she enjoys spending time with her significant other Chris, family and her family dog scooter.
She is so excited to start her career with us and looks forward to her future with Dentistry @ Manotick.
---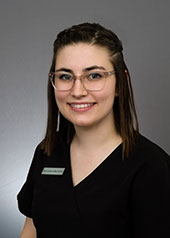 Natasha - Level II Dental Assistant
Natasha recently gradated as a level II Dental Assistant from Algonquin College. She knew for most of her life that she wanted to work in the dental field and is excited and eager to grow with our team here at [email protected]
When not in the office she enjoys spending time with her family and friends in a small town where she was raised on her family farm.
---
Brittany - Scheduling/Treatment Coordinator
Brittany graduated from Dental Assisting in 2007 from PACC in Montreal. She has been working as an assistant since graduating, spending her first 10 years at a children's and special needs specialist office in Montreal. Brittany is bilingual in French and English.
In her spare time you can find her with friends, snowboarding, hunting, playing volleyball and spending time with her dog Brixton. Since starting her career at Dentistry @ Manotick, Brittany has transitioned from a dental assistant to an administrative role and is a great addition to our team.
---