Dentists at Manotick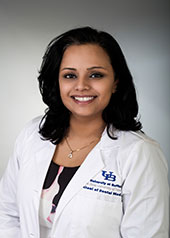 Dr. Jaswinder Grewal, D.D.S
Born & raised in a family of doctors, Dr. Grewal was inspired to follow in her family's footsteps and pursue Dentistry as her profession. Her journey began after completing a year-long residency following graduation of Dental School in India in 2006. She practiced there for 3 years before coming to Canada in 2011 where she attended the State University of New York at Buffalo, School of Dental Medicine. After graduating in 2014 as a Cum Laude Honours graduate in Doctor of Dental Surgery (D.D.S.) she moved to Ottawa where she has been practicing for 6 years.
Dr. Grewal remains invested in dental education and received her certificate for Oral Moderate Sedation from the Academy of General Dentistry in Toronto in 2015. By 2017 she was a certified Invisalign provider, and in 2018 she completed her implant and advanced immediate implant courses through the Toronto Institute of Dental Excellence (TIDE). Her certifications include the following:
Doctor of Dental Surgery (D.D.S.) from the State University of New York, Buffalo – 2014
Oral Moderate Sedation from the Academy of General Dentistry, Toronto – 2015
Certified Invisalign provider – 2017
Basic Implant Mini Residency from the Toronto Institute of Dental Excellence (TIDE) - 2017/2018

Comprehensive Treatment Planning - 2017
Implant Surgical Principles: Hands-on models, pig mandible and clinical videos - 2017
Cadaver Surgical Exercises for Implantology - 2017
Live Patient: Surgical implant placements and auxiliary staff training - 2017
Implant Prosthodontics and Occlusion for Implantology - 2018
Live Patient: Implant Prosthodontics - 2018
Immediate Anterior and Posterior Implant Placement - 2019
Volunteering is one of Dr. Grewal's greatest passions. She has volunteered with Dentistry from the Heart, a non-profit organization that provides free dental care to those in need and is making "Free Dental Day" in Manotick an annual event. She is also involved with Remote Area Medical (RAM), a non-profit provider of mobile medical clinics. Dr. Grewal travelled to Tennessee in 2013, and most recently Antigua, Guatemala in November of 2019 where she provided free dental services to children and families in need.
While not at work, Dr. Grewal loves to be with her family. Her husband is a lawyer, and they are kept even busier by their 4-year-old son. You can also find her reading, oil painting and enjoying the outdoors.
---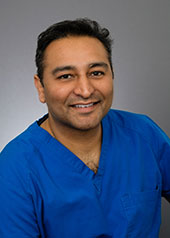 Dr. Raja Sandhu, D.M.D
Dr Raja Sandhu is a graduate from Tufts University School of Dental Medicine class of 2004. Dr Sandhu has been practising dentistry for the last 14 years in the ottawa area with his list of credentials ever growing. To date he has successfully placed and restored over 2500 implants and has extensive experience with oral modeate sedation.
Credentials:
Tuffts University- Doctor of Dental Medicine - 2004
landera ranch Implant institute -Implant Mentoring - 2009
American Dental Implant Association fellowship and mastership - 2011
DOCS Education- Oral Sedation Dentistry - 2008
CMI Institute- mini Dental Implants and Dentures - 2010
Hands on Implant Placement and bone management - 2013
Teeth in day training under renowned surgeon Dr Mark Lin - 2016
Advanced Principles for Implantology: Module 1 (Indirect and Direct Sinus Grafting) - 2018
Dr Sandhu currently resides in Manotick with his wife who is a dental hygenist and part of our team , his three children and his little pet guinea pig. If you are looking for him in his spare time, he may be found on hole #9 of the golf course or out on the river with his family.
---