Children's Dentistry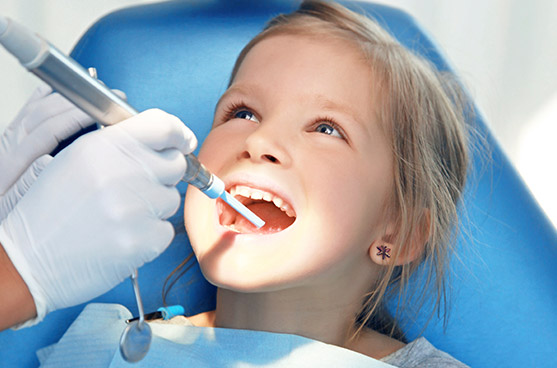 Cavity prevention;
Fluoride;
Dental sealants.
Tips for cavity prevention
Encourage brushing;
Encourage flossing;
Encourage rinsing;
Watch what you drink;
Avoid sticky foods;
Choose nutritious snacks.
---
Your child's first visit
We usually like to see children around age 3 ½, unless you have any questions or concerns earlier. The first dental visit is usually short and involves very little treatment . We may ask the parent to sit in the dental chair and hold their child during the examination. The parent may also be asked to wait in the reception area during part of the visit so that a relationship can be built between your child and your dentist.
Baby teeth are important, not only in holding space for the permanent teeth, but also for chewing, biting, speech, and appearance. For this reason it is important to maintain a healthy diet and daily hygiene even as a child.